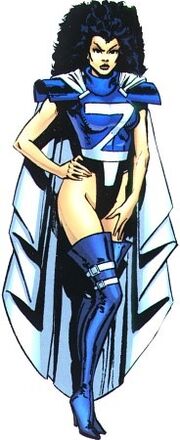 Zaladane
, AKA Zala Dane, is a Marvel villain and a enemy of Wolverine.
History
Zaladane is mutant that lives in the Savage Lands. She claims that she's the sister to Lorna Dane, but her early history (especially how she came to the Savage Land and rose to power) remains unrevealed. Zaladane was the high priestess of the Sun God for the Sun People, and she used her position to incite war among the Savage Land.
Powers
Zaladane wields vast magical abilities, and like her "sister", Zaladane also has the ability of magnetism - many of her non-magical powers actually came from stolen High Evolutionary technology.
Gallery