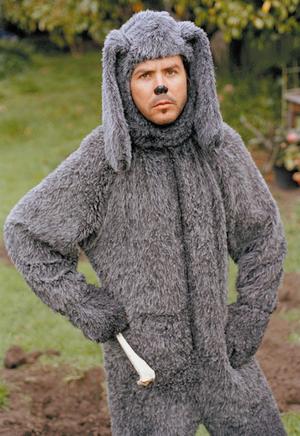 Wilfred is the main character of a show (Australian and American version) with the same name. He is seen as a man with a Australian accent in a dog suit who is seen by Ryan and Adam, but to the rest of the world they see him as a regular dog. Though he is one of the protagonist, he is mostly seen doing stuff that he believe is right instead of wrong, which leads him to be a villain. He drinks and smokes in every episode and tries manipulating his best friend, Ryan. In the Australian version he is in love-hate relationship with Adam who tries winning the heart of Wilfred's owner, Sarah, with this happening Adam is victim of Wilfred's plots to sabotage his relationship with Sarah.
Ad blocker interference detected!
Wikia is a free-to-use site that makes money from advertising. We have a modified experience for viewers using ad blockers

Wikia is not accessible if you've made further modifications. Remove the custom ad blocker rule(s) and the page will load as expected.