The
Wildebeest Society
is a group of international criminals and are enemies of the Teen Titans. They engineered in genetic experiments to further their plans. Some of their creations were Pantha and Wildebeest. The Teen Titans invaded the base and found Wildebeest and took him into their group while the Society fled.

In a later issue, it was revealed that Jericho led the society.
Members Gallery
Two of the members are villains by proxy. One is a villain through madness.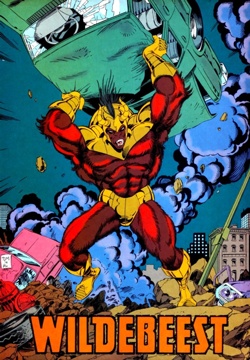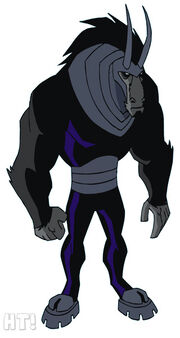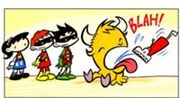 Ad blocker interference detected!
Wikia is a free-to-use site that makes money from advertising. We have a modified experience for viewers using ad blockers

Wikia is not accessible if you've made further modifications. Remove the custom ad blocker rule(s) and the page will load as expected.