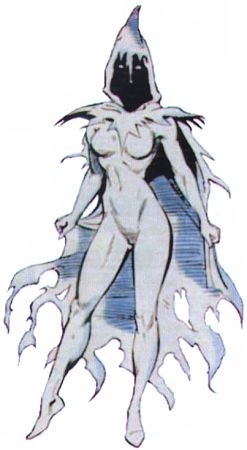 Whiteout is a villain in the Marvel universe and an enemy towards the X-Men.
History
Nothing is known of the past of the being called Whiteout. It may be assumed that she has resided in the Savage Land for some time, and it was there that she was recruited by the mutant Zaladane to join her forces of Savage Land Mutates.
In her only known mission for Zaladane, Whiteout and other Savage Land Mutates attacked the mutant group known as the X-Men in Chile while they were looking for their compatriot, Polaris. The X-Men defeated the Savage Land Mutates in this battle, and Whiteout presumably fled.
Whiteout later turned up as a member of Superia's all-female supervillain army the Femizons. Her current whereabouts are unknown.
Gallery
Ad blocker interference detected!
Wikia is a free-to-use site that makes money from advertising. We have a modified experience for viewers using ad blockers

Wikia is not accessible if you've made further modifications. Remove the custom ad blocker rule(s) and the page will load as expected.