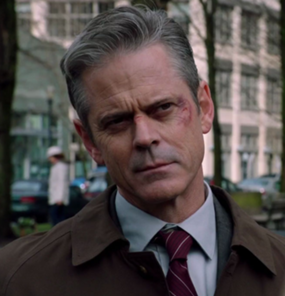 Weston Steward was a Hundjager and a recurring villain in late season 3 of the NBC series called Grimm. He was in the FBI and was secretly working for the Verrat. Initally he was called by Prince Viktor to investigae whether or not Adalind Schade was in Portland and visting Sean Renard. After confirming this, he sent to other Hunjager into kill them. However he was kocked out cold by Kelly Burkhardt.
After this he thought about what he was going to tell the Prince, however he was confronted when Sean, Nick and Kelly broke into his home. Knocking him out, they held him for questioning and Sean almost murdered him. They then gave him a fake address to give to the prince. He then met up with Prince Viktor in Portland to give him the information. He then asked if Viktor minded him killing Renard after this was over, which Viktor agreed to let him do.
He developed a vendetta against Sean Renard and followed him to Nick's house. He shot Renard and followed Trubel upstairs to kill her. When he woged she saw him and he realized she was a Grimm. He realized a little too late and lost his head.
He was played by C. Thomas Howell.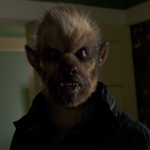 Images