✔



Click To Help Darkseid!

Darkseid has declared that this article requires immediate Cleanup in order to meet a higher standard.
Help improve this article by improving formatting, spelling and general layout - least it fall victim to an Omega Effect


✔
| | | |
| --- | --- | --- |
| " | Force lightning. We had thought Skywalker's Jedi considered themselves above that. | " |
| | ~ Welk | |
| | | |
| --- | --- | --- |
| " | We are not your son! | " |
| | ~ Welk's last words | |
Welk is an antagonist from The Joiner King. He was the apprentice of Nightsister Tamith Kai at the Shadow Academy, and a former ally of onetime Dark Jedi Zekk. After Zekk defected to the New Jedi Order upon the Shadow Academy's destruction, Welk grew bitter toward the Jedi Knight.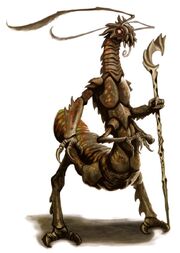 By the time of the Yuuzhan Vong War, Welk was apprenticed to Sith Master Lomi Plo. Following his and Lomi's escape from Yuuzhan Vong captivity, he became the Night Herald of the Dark Nest until his death at the hands of Grand Master Luke Skywalker.
Ad blocker interference detected!
Wikia is a free-to-use site that makes money from advertising. We have a modified experience for viewers using ad blockers

Wikia is not accessible if you've made further modifications. Remove the custom ad blocker rule(s) and the page will load as expected.