This article's content is marked as Mature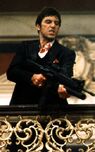 The page Venom Snake contains mature content that may include coarse language, sexual references, and/or graphic violent images which may be disturbing to some. Mature pages are recommended for those who are 18 years of age and older.
If you are 18 years or older or are comfortable with graphic material, you are free to view this page. Otherwise, you should close this page and
view another page
.
Venom Snake is a minor character from Metal Gear Solid V: Ground Zeroes, the main protagonist from Metal Gear Solid V: The Phantom Pain and the secondary antagonist from the original Metal Gear game.
He was voiced by Kiefer Sutherland.
Metal Gear Solid V: Ground Zeroes
During his time as a medic, Venom Snake saved Big Boss's life during the destruction of MSF in 1975.
Metal Gear Solid V: The Phantom Pain
In 1984, after he was helped by the original Big Boss in the hospital, Venom Snake was saved by Ocelot was given command over the mercenary unit Diamond Dogs, which had been founded by Kazuhira Miller as a successor to MSF. While in charge, Venom Snake defeated the XOF unit and took vengeance on its leader, Skull Face.
Metal Gear
Venom Snake went on to command the military fortress of Outer Heaven during the time the real Big Boss returned to FOXHOUND. In 1995, Venom Snake was killed by Solid Snake, one of Big Boss's sons, in an operation commanded by the real Big Boss himself.
Gallery