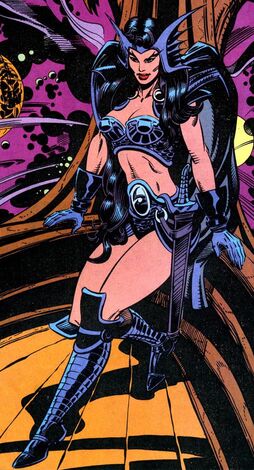 Valkyrie
is an abstract supervillain from Marvel Comics born of the Asgardian thunder-god turned superhero, Thor, during the events known as Blood and Thunder.
During this series Thor was slowly going insane and Valkyrie would ultimately manifest as Thor's insanity made flesh (more or less) - although female she was the embodiment of Thor's madness and fought against him and many other heroes during this event.
As the embodiment of Thor's own insanity Valkyrie shared a special bond with Thor and could corrupt the thunder-god with her presence, going as far as enslaving him to her will if she gained enough control over him.
Ad blocker interference detected!
Wikia is a free-to-use site that makes money from advertising. We have a modified experience for viewers using ad blockers

Wikia is not accessible if you've made further modifications. Remove the custom ad blocker rule(s) and the page will load as expected.