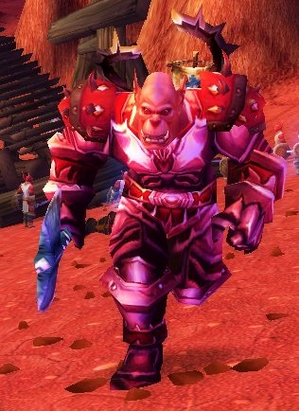 Urtrak is the fel orc commander and a villain in World of Warcraft. He and his men were responsible for killing a regiment of Alliance troopers. The group later became the Unyielding spirits in the undeath. A Horde adventurer managed to get the Unyielding Battle Horn and blew it. The horn's noise caught Urtrak's attention who later confronted the adventurer. A group of Unyielding soldiers came and aided the adventurer in fighting Urtrak who was killed shortly after.
Ad blocker interference detected!
Wikia is a free-to-use site that makes money from advertising. We have a modified experience for viewers using ad blockers

Wikia is not accessible if you've made further modifications. Remove the custom ad blocker rule(s) and the page will load as expected.