This article's content is marked as Mature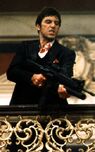 The page United Assassins Association contains mature content that may include coarse language, sexual references, and/or graphic violent images which may be disturbing to some. Mature pages are recommended for those who are 18 years of age and older.
If you are 18 years or older or are comfortable with graphic material, you are free to view this page. Otherwise, you should close this page and
view another page
.
The United Assassins Association (UAA, 米国暗殺者協会 in Japanese) is an organization of prominent assassins in both installments: No More Heroes and it's sequel, No More Heroes 2: Desperate Struggle, that is based in the Calfornian city of Santa Destroy. Originally, the UAA tracked only the top 11 assassins, however, in the second game, the newer leaderboard had 51 characters.
The Assassins within the UAA where to kill higher ranked assassins in different locations in order to rank up, so the higher assassin must defend themselves from the attacking lower-ranking assassin. Travis Touchdown managed to do this twice, ranking number 1 twice in 2007 and 2010. But sometimes, he left a small number of assassins alive but he still defeated them and ranked up. Assassins often have henchmen and minions to defend them.
During the events of Desperate Struggle, the corporation led to it's downfall after Travis assassinated Jasper Batt Jr.
Ranked Assassins
No More Heroes
| Rank | Assassin | Fate | Battle Stage |
| --- | --- | --- | --- |
| 11 | Helter Skelter | Decapitated by Travis | Rooftop |
| 10 | Death Metal | Decapitated by Travis | Townsend Residence |
| 9 | Dr. Peace | Sliced in the torso by Travis | Destroy Stadium |
| 8 | Shinobu | Hands cut off by left alive by Travis | Abandoned Schoolhouse near Santa Destroy High School |
| 7 | Destroyman | Cut in half by Travis, survived as a pair of cyborg known as New Destroyman | Bear Hug Studio |
| 6 | Holly Summers | Blew her head off by a Grenade by herself | Body Slam Beach |
| 5 | Letz Shake | Cut in half and then exploded by Travis | Highway outside Senton Splash Tunnel |
| 4 | Harvey Moiseiwitsch Volodarskii | Blinded, and Cut in half by a saw  | Bow and Arrow Theatre |
| 3 | Speed Buster | Decapitation | Speed City |
| 2 | Bad Girl | Stab through the Chest | Stadium Basement |
| 1 | Dark Star | Punch through the groin by Jeane | Desert outside Forest of Bewilderment |
No More Heroes 2: Desperate Struggle
| Rank | Assassin | Fate | Battle Stage |
| --- | --- | --- | --- |
| 51 | Skelter Helter | Decapitation | Rooftop |
| 50 | Nathan Copeland | Sliced in half | Destroy Resort |
| 49-26 | Charlie McDonald's Cheerleaders | Mech Explosion | Destroy University and the streets of Santa Destroy |
| 25 | Charlie MacDonald | Mech Explosion | Destroy University and the streets of Santa Destroy |
| 24 | Matt Helms | Head Explodes, but survives as a blood-soaked child | Graveyard |
| 23 | Cloe Walsh | Sliced into pieces | Prison Island |
| 22-11 | Unknown Assassins | Killed by Dr. Letz Shake | Destroy Stadium Basement |
| 10 | Dr. Letz Shake | Stabbed in the brain and explodes | Destroy Stadium Basement |
| 9 | Million Gunman | Arms sliced off, head decapitated, and then sliced into pieces by Shinobu Jacobs | Santa Destroy Bank |
| 8 | New Destroyman | One had his Head decapitated and sliced into pieces. Second one has stabbed in the head and exploded by Shinobu Jacobs | Abandoned Warehouse |
| 7 | Ryuji | Gun down by Silvia Christel | Ironcraw Point |
| 6-5 | Scott Gardner, Greg Cantrell and Massimo Bellini | Killed by Henry Cooldown | Unknown |
| 4 | Margaret Moonlight | Sliced in the stomach | Guan's |
| 3 | Captain Vladimir | Stabbed in the head | Rolling Cradle Highway |
| 2 | Alice Twilight | Sliced in half vertically | Housing Complex |
| 1 | Jasper Batt Jr. | Sliced in half in his parade balloon | Destroy Central Plaza |
Gallery