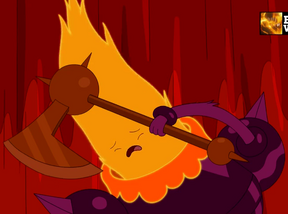 Torcho is one of the nephews of Flame King. His father was killed by his uncle in order to seize power, so he and his brother Furnace attempted to assassinate him, but they were foiled by Finn and Jake. He was subsequently sent to the Punishment Room by his uncle.
Trivia
Finn and Jake identified him by his untied shoe.
Like everyone else in the Fire Kingdom, according to Flame King, Torcho is evil.