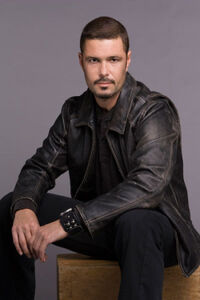 Anthony "Tony" Almeida is a former CTU agent who worked with and became good friends with CTU's finest agent Jack Bauer. After Tony's wife and unborn child were killed to cover up a government conspiracy and Tony nearly being killed himself, he went rogue and took action against the people he saw responsible for the tragedies in his life. Tony serves as the true main antagonist of the seventh season of 24.
He is portrayed by actor Carlos Bernard.
Ad blocker interference detected!
Wikia is a free-to-use site that makes money from advertising. We have a modified experience for viewers using ad blockers

Wikia is not accessible if you've made further modifications. Remove the custom ad blocker rule(s) and the page will load as expected.