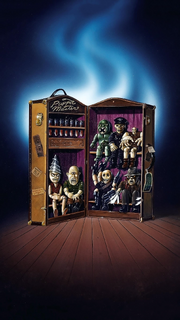 The Retro-Puppets'
creator and first master was
Andre Toulon
. In Retro Puppet Master the first puppets were brought to life with the souls of fellow puppeteers by Toulon with the help of a kindly sorceror who had stolen "the secret of life" from a demon, for the purpose of protecting Toulon from the servants of the demon and avenging his friends who were killed by them.
Retro-Puppets
Ad blocker interference detected!
Wikia is a free-to-use site that makes money from advertising. We have a modified experience for viewers using ad blockers

Wikia is not accessible if you've made further modifications. Remove the custom ad blocker rule(s) and the page will load as expected.