Ad blocker interference detected!
Wikia is a free-to-use site that makes money from advertising. We have a modified experience for viewers using ad blockers

Wikia is not accessible if you've made further modifications. Remove the custom ad blocker rule(s) and the page will load as expected.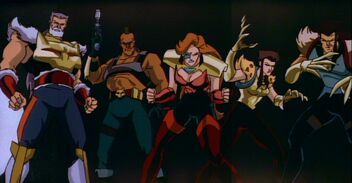 The Pack are some of the most notable human antagonists in the "Gargoyle" series up until the creation of the Quarrymen and would become one of the more recurring and hated foes of the Manhattan Clan: especially Lexington, who originally idolized them as heroes prior to them exposing themselves for the criminals they were.
The Pack (Original)
The Pack (Upgraded)