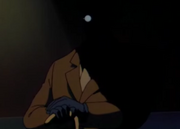 The Boss was a leader of a gang of criminals that hide out in the Hathcock Warehouse which is in the Gotham Docks. He only appeared in the Batman:The Animated Series episode "P.O.V.".
History
He had information on money being stored in a safe at Gotham Imports and send his thugs to steal it. A few of his thugs captured Batman and brought him to their hideout.
Shortly, Batman regained conscience and asked one of the thugs where's their boss. One of the thugs revealed his location without thinking to the second floor. When Batman found out, he escaped easily without his utility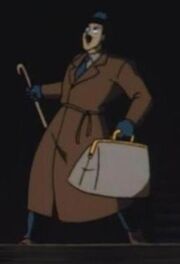 belt and defeated his captors with the help of Officer Renee Montoya. The Boss grabbed a suitcase and ran to board a ship since he knows he's beaten. However, Batman ramned a forklift into the ship which made the ship sink and the Boss returned to land. The Boss tries to escape on foot but Renee Montoya caught him with a loading crane's claw.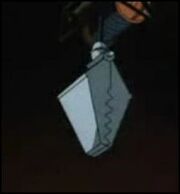 The Boss was later presumbly arrested by the GDPD and was not seened again.