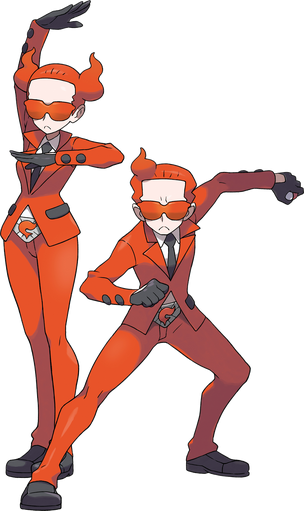 A
Team Flare Grunt
is a type of Pokémon Trainer introduced in Generation VI. They are members of
Team Flare
who are dressed in orange business suits and sport hairstyles resembling wisps of fire; however, two Team Flare Grunts dressed as a Garçon and a Waitress can be battled in Lysandre Café after Lysandre announces that he and his Grunts will launch the ultimate weapon.
They use a combination of Fire-, Dark-, Poison-, Fighting-, and Electric-type Pokémon.
Ad blocker interference detected!
Wikia is a free-to-use site that makes money from advertising. We have a modified experience for viewers using ad blockers

Wikia is not accessible if you've made further modifications. Remove the custom ad blocker rule(s) and the page will load as expected.