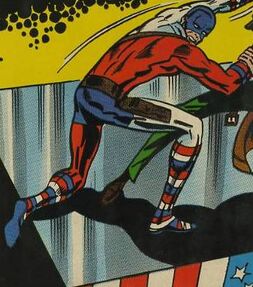 Super Patriot I
The Super-Patriot was an insurrectionist who saw all foreigners as a danger to the United States and the government as traitors for not acting against this danger. He planned to destroy the building of the United Nations in New York, but was foiled by SHIELD agents. His organization was then infiltrated by Jasper Sitwell and a second plot of his foiled by Nick Fury and SHIELD. He died when he tripped over a flag and fell off a building.
John Walker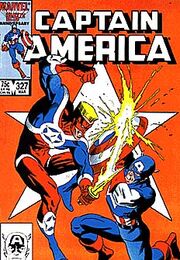 John Walker was Captain America's replacement during the 1980's (when his removal from the heroic role was orchestrated by The Red Skull). He was an unwitting rival to Steve Rogers but nonetheless a hero in his own right, and ultimately he became an ally to Captain America as the renamed U.S. Agent.
Mike Farrell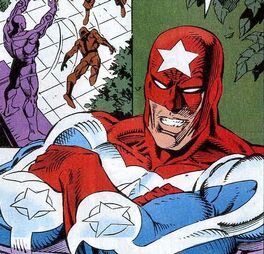 Partner to Dead Ringer, member of the Watchdogs.
Ad blocker interference detected!
Wikia is a free-to-use site that makes money from advertising. We have a modified experience for viewers using ad blockers

Wikia is not accessible if you've made further modifications. Remove the custom ad blocker rule(s) and the page will load as expected.