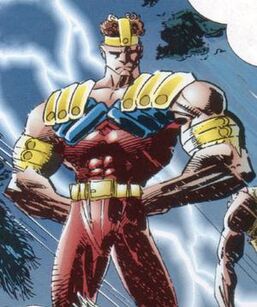 Super-X
is one of the super freaks to be created by the Creator but was discarded. He and some of the rejected freaks banded up together and formed their group the Nixed Men. They began spreading chaos and mayhem for a short period of time. They also spread chaos by beatting homeless people and later setting them on fire. The Nixed Men were defeated by Savage Dragon and were sent to prison. Shortly, they were liberated by Freak Force and went back to mayhem. They eventually joined the Vicious Circle.
Trivia
Super-X's secret identity is Clark Kent which is also the secret identity of Superman.
Ad blocker interference detected!
Wikia is a free-to-use site that makes money from advertising. We have a modified experience for viewers using ad blockers

Wikia is not accessible if you've made further modifications. Remove the custom ad blocker rule(s) and the page will load as expected.