Sunder (Mark Hallett) is a mutant in the Marvel universe, a member of the Morlocks. The character, created by Chris Claremont and Paul Smith, first appeared in Uncanny X-Men #169 (May 1983).
Within the context of the stories, Sunder's mutant powers give him superhuman strength, stamina and durability. He is a founding member of the Morlocks, abandoning the identity he had in the surface human world. Sunder is the aide to Callisto, the muscle of his group who is very protective of them, especially Callisto. On Callisto's orders, he kidnaps Angel to the realm of the Morlocks. He later aids Callisto in abducting Kitty Pryde and attempting to force Pryde to marry the Morlock Caliban. He also serves the wizard Kulan Gath when the latter took over Manhattan. Some time later, he took up residence on Muir Island. He briefly joins the "Muir Island" X-Men organized by Moira MacTaggert, but is killed by the cyborg Pretty-Boy with a bullet wound in the back when the Reavers invade Muir Island.
Television History
X-Men: The Animated Series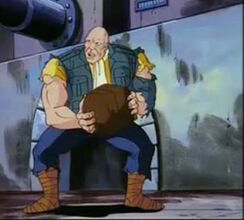 Sunder was a member of the Morlocks.
Later, he was one of the many residents of the mutant-dominated community of Skull Mesa.
X-Men: Evolution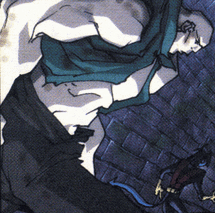 First appeared in X-Men: Evolution season 3 episode 6 "X-Treme Measures".