✘
---
This page was marked for deletion because it has little to no content at all. If you think it shouldn't be deleted, please comment in its talk page.
---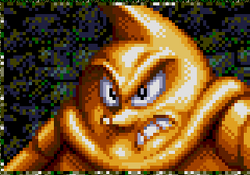 Spike is the ninth opponent in the puzzle game Dr. Robotnik's Mean bean Machine. As his name suggests, he has an obsession with spikes. He is extremely wayward, rebellious, and obstreperous, so he insults other badniks. He is the first seriously hard opponent in the game and can cause the player trouble. His style is similar to Frankly's slamming type of approach and Skwell's fast pace, only faster. The best way to defeat him is to plan out combos, but that can be hard to pull off.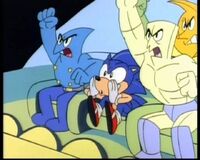 Spike also appears briefly in The Adventures of Sonic the Hedgehog. He has green gloves rather than yellow in the show.
Ad blocker interference detected!
Wikia is a free-to-use site that makes money from advertising. We have a modified experience for viewers using ad blockers

Wikia is not accessible if you've made further modifications. Remove the custom ad blocker rule(s) and the page will load as expected.