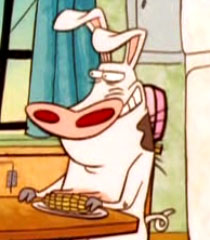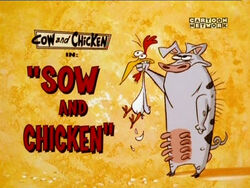 Sow
is a character from
Cow and Chicken
. She is Cow and Chicken's cousin and also a delinquent. She was the main antagonist of the episode "Sow and Chicken", where she caused alot of mischief and pulled alot of pranks, and framed Cow for them. This caused Cow to almost lose all of her friends. Soon an angry mob finally cornered her in the girls bathroom, and she was sent to a boarding school.
Ad blocker interference detected!
Wikia is a free-to-use site that makes money from advertising. We have a modified experience for viewers using ad blockers

Wikia is not accessible if you've made further modifications. Remove the custom ad blocker rule(s) and the page will load as expected.