The Soldiers are weaker members of an army in the Saint Seiya Series. They are normal humans that worship some god or some guy or are his slaves.
Athena's Soldiers
The Athena's Soldiers were people that failed to become a saint and become slaves of the Sanctuary. They, like the saints, don't use weapons to fight, and only uses brute force in the battles. In the begin of the series, they are common enemies that have always served some stronger saint; so, various times they attack the protagonists, and are easily beaten.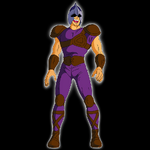 After serving Saori, become only male damsel characters.
Their armor is a normal metal armor, and some saints has his own soldiers in the anime.
They are not allowed to leave the Sanctuary with no some saint accompaniment, so, their missions are only protecting their bases and attacks with saints.
Docrates's Soldiers
Are soldiers that serve Docrates; they have not a giant height, but uses a common black metal version of Docrates's cloth.
Jamian's Soldiers
These soldiers wear an armor with the same colors of the Jamian's cloth, but these armors are only common metal.
Guilty's Soldiers
They are servants of Guilty and use a similar mask. But is not known if that's masks brainwashes their users, like the Guilty's mask. These soldiers protect the Phoenix Cloth.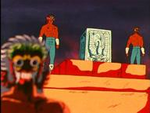 Black Phoenixes (Shadows)
Main article: Black Phoenix
BlueGraad's Soldiers
Are the soldiers of the monarchy of the Regality, but helped Alexei to do a coup d'etat. They use the same cloth of Alexei.
Odin's Soldiers
Are soldiers that use various coats and can use weapons, like spears. They use a simple metal armor with a metal shield.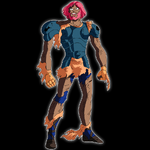 Poseidon's Soldiers
These soldiers are led by Thetis and uses maces to attack their enemies.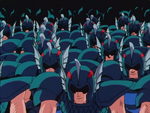 Skeletons
Are specters of Hades that have not a star and are not imprisoned. The sickle are their weapons, and his armor is Surplice too.
Mars's Soldiers
Are various humanoids that fight to Mars, and attacks his target. They use the darkness element to attack their enemies. They use Galaxies as armor. Various of them attack with darkness punches.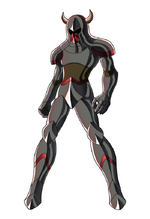 Quaternary Pallasites
Are Soldiers of Saturn sent to serve Pallas. They maybe had the chronokinesis power. Like the other Pallasites, their uses weapons and chronotectors.
Saturn's Soldiers
Are the Soldiers of Saturn that never served Pallas; like the Pallasites (that have a second version of chrnotector), they use a chronotector different of the Pallas's Soldiers. They have Chronokinesis too.
Titan's Soldiers
Some humans preferred serve the Titans, and was named "Titan's People"; the soldiers of the Titan's People are the Titan's Soldiers.
Eris's Soldiers
The Eris's Soldiers are humanoids (Dryades) made with a seed of Atë. They had the power to control the plaints, and uses Leafs as armor.