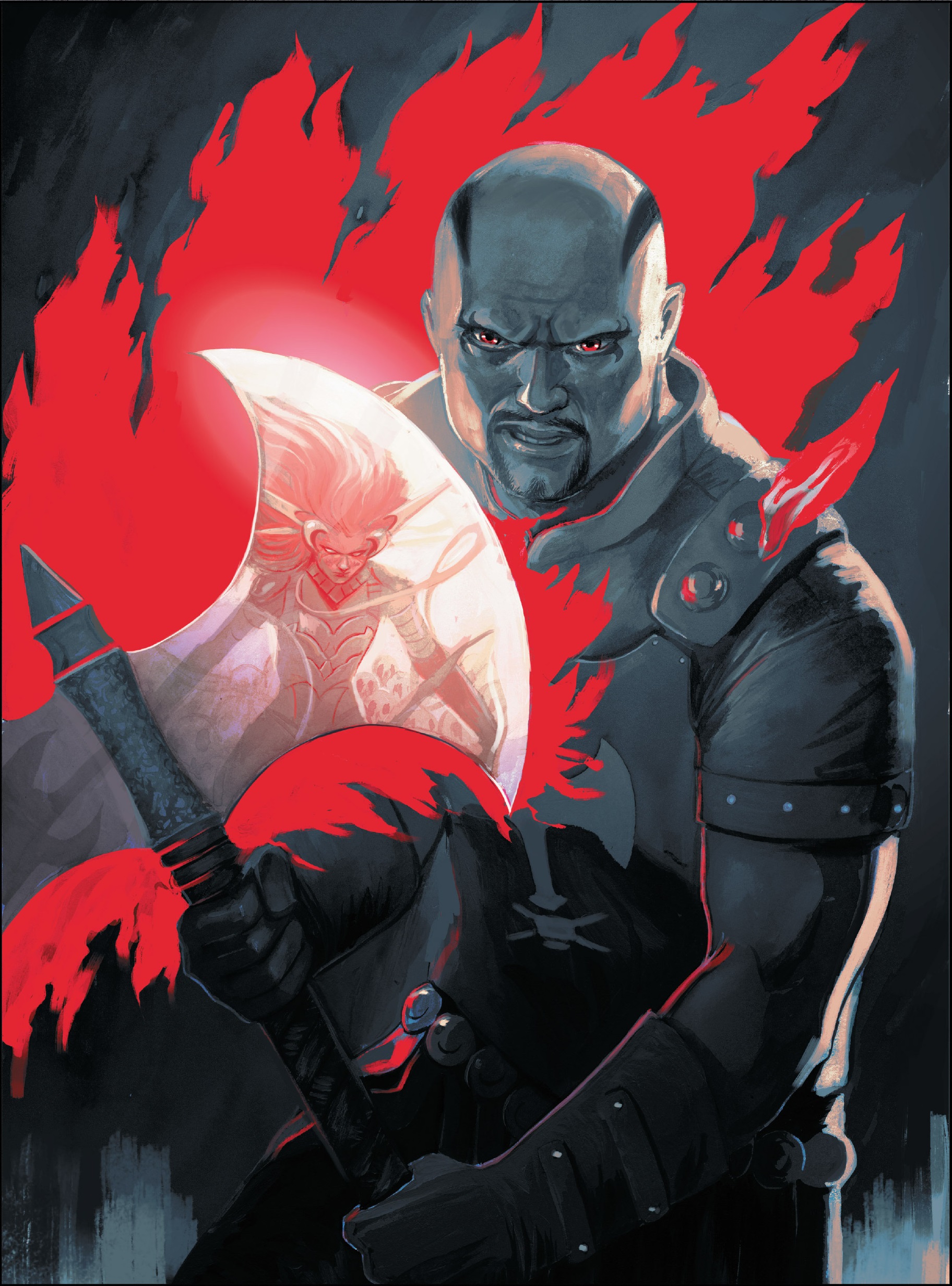 Skurge the Executioner is an Asgardian supervillain who is an enemy of Thor and the right-hand ally and bodyguard of Amora the Enchantress. The Executioner carried a huge magical battle-axe that can slice through anything, and project fire and ice. He was seduced by Amora to follow her, as he thought she would give him love and power, but she always puts herself just out of reach in order to have him continue to follow her.
He, along with Enchantress, was a part of the original Masters of Evil under Baron Zemo.
Eventually tiring of Amora's toying with him, Skurge reformed and joined Thor, Balder, and the other Asgardian warriors in a battle against Hela and her evil forces. He was however, killed, and Amora grieved his loss.
Marvel Cinematic Universe
Skurge will appear as an antagonist in the upcoming Thor: Ragnarok and be portrayed by actor Karl Urban.
Gallery
Ad blocker interference detected!
Wikia is a free-to-use site that makes money from advertising. We have a modified experience for viewers using ad blockers

Wikia is not accessible if you've made further modifications. Remove the custom ad blocker rule(s) and the page will load as expected.