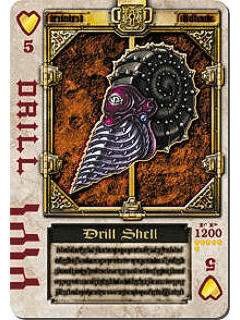 Shell Undead, The Shell Undead emerges from the sea near Hogoka, going after Hajime Aikawa when he befriended Jin Ichinose. Though he ran from Chalice in the first fight, the Shell Undead causes a fire on Jin's boat before being sealed.
Superhero Taisen
Shell Undead revived as part of Dai-Shocker in the Super Hero Taisen incident, led by Tsukasa Kadoya/Kamen Rider Decade, rivaling Captain Marvelous/Gokai Red and Dai-Zangyack. However, Rider Hunter Silva of Dai-Zangyack and Doktor G of Dai-Shocker overthrew their respective leaders and joined forces to destroy the Kamen Riders and Super Sentai. The two evil organizations united and faced off against the combined forces of the Sentai and Riders. During the final battle.
Ad blocker interference detected!
Wikia is a free-to-use site that makes money from advertising. We have a modified experience for viewers using ad blockers

Wikia is not accessible if you've made further modifications. Remove the custom ad blocker rule(s) and the page will load as expected.