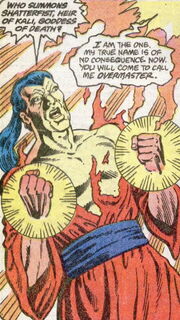 Shatterfist I
The first one was a Korean martial artist who became a member of Cadre and fought the Justice League with them. He was later killed by the former member and hero Ice. He was never named.
Shatterfist II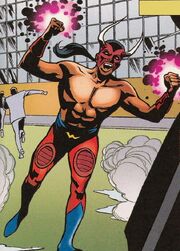 Member of the Cadre.
Television History
He later appears in the show Justice League Ulimited in the episode "Clash". He and Cadre were seen attacking Metropolis but are easily defeated by Superman and Batman. He later appears in the episode "Grudge Match" fighting Hellhound as part of Roulette's Meta Brawl.