The
Seven Great Demon Lords
(also known as the
7 Great Demon Lords
) are the main antagonists in the video game
Digimon World Data Squad
. They resemble the
Seven Deadly Sins
: Pride, Gluttony, Envy, Lust, Greed, Sloth, and Wrath. The Seven Great Demon Lords resemble names of the sins:
Lucifer
,
Belphegor
,
Mammon
,
Asmodeus
,
Beelzebub
,
Leviathan
, and Satan. They are also called
Mao Digimon
.
Known Seven Great Demon Lords
Unofficial Members
Code Keys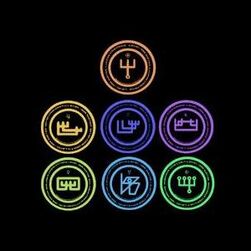 Each one of the seven Demon Lords represent a certain sin and each one has a Code Key:
Gallery
Ad blocker interference detected!
Wikia is a free-to-use site that makes money from advertising. We have a modified experience for viewers using ad blockers

Wikia is not accessible if you've made further modifications. Remove the custom ad blocker rule(s) and the page will load as expected.