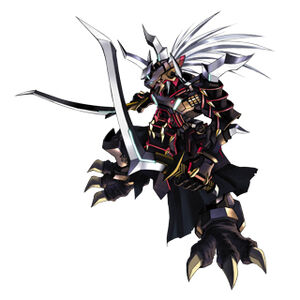 Samudramon
is a minor villain in
Digimon Xros Wars
.
Appearance
Samudramon is a Mega Level Digimon that resembles a dragon wearing Samurai armor, weilding two swords.
Digimon Xros Wars
Samudramon is a member of the Bagra Army. He serves as one of Musyamon's henchmen in Digimon Xros Wars. He was destroyed by Shoutmon X5.
Attacks
Fire Cutter Blade
Gaia Reactor
Rinkageki
Trivia
Gaiomon's Ultimate form is DexDorugamon.
Ad blocker interference detected!
Wikia is a free-to-use site that makes money from advertising. We have a modified experience for viewers using ad blockers

Wikia is not accessible if you've made further modifications. Remove the custom ad blocker rule(s) and the page will load as expected.