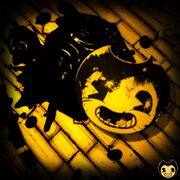 ✔



Click To Help Dr. Wily!

Dr. Wily has declared that this article is still under construction.
Please don't delete or edit this article yet, it may contrast with the original author's edits.
After I finish this article, the world will be mine! MWAHAHAHAHA!

Sammy is a former godson of Cosmo and Wanda. Once he wished a tornado to destroy trailers because he claimed that he hated them. Because of this he lost Cosmo and Wanda, and his picture was put in The Hall of Infamy. Given the color of his portrait, it is likely that he was from the 1800s; his hair style reseblences to Chester's hair. Timmy wished him out of his portrait when he wanted to know how they got into the Hall of Fame, not knowing he was in the Hall of Infamy. He wanted revenge on Cosmo and Wanda, but Timmy trapped him back into his portrait before he could.