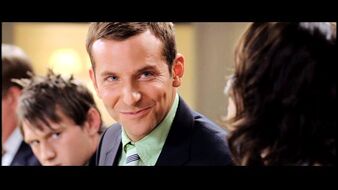 Sack Lodge is the main antagonist in the comedy film Wedding Crashers.  He is portrayed by Bradley Cooper in his first villain role.
He is Claire's rich, testosterone-fueled fiance and John's love rival.
When John and Jeremy crash the high-profile wedding of a prominent politician, John falls in love with his young daughter Claire. The two spend the weekend with Claire's family, but Sack is instantly suspicious of them. He tries numerous methods of getting rid of them, including giving them brutal rugby injuries and shooting Jeremy in the butt during a hunting trip. After they are exposed as serial wedding crashers, they go home and John sinks into a depression.
At the end of the movie, Jeremy gets married himself, with John as his best man. He interrupts the ceremony to speak to Claire and encourages her to leave Sack, comparing him to Ike Turner. Sack tries to punch John, but Jeremy knocks him out instead.