Sabretooth
Talk

0
30,896pages on
this wiki
Evil-doer

Full Name

Victor Creed

Alias

Slasher, El Tigre, Der Schlächter ("The Butcher" in German), Graydon Creed Sr., Mr. Silver, God of the Hunt

Origin

X-Men

Occupation

Mercenary / Assassin / Professional Criminal / Serial Killer

Powers / Skills

Regenarative healing factor, superhuman strengh, immunity to diseases and chemicals, hunting and tracking skills

Hobby

Killing people

Goals

Kill Wolverine

Type of Villain

Mutant
| | | |
| --- | --- | --- |
| " | Your fancy claws can't cut what they can't hit. An' your hotsy-totsy healing factor won't save you when I rip out your heart! | " |
| | ~ Sabretooth | |
Sabretooth (real name: Victor Creed) is a villain in the X-Men comics. He is known as a direct rival to Wolverine.
Sabretooth is a mutant who possesses bestial superhuman physical abilities, most notably a rapid healing factor, razor-sharp fangs and claws, and superhuman senses. He is a vicious assassin responsible for numerous deaths both as a paid mercenary and for his personal pleasure.
TV appearance
Movie appearance
X-Men Origin: Wolverine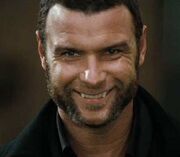 In the movie X-men Origin: Wolverine, he is Wolverine's older brother. He and Wolverine have been together, taking care of each other and have been in every American war due to their ability of accelerating healing factor. Sabretooth's story is somewhat similar and somewhat different to Wolverine's story. They both were in the same team lead by
William Stryker
. The members were Agent Zero, Fred Dukes, AKA
Blob
Wade Wilson AKA
Deadpool
, John Wraith, and Chris Bradley AKA Bolt, now deceased. However in every war he slowly begin enjoying killing people. Six years after Wolverine leaves the team he begins to kill and kidnapping other mutants under the command of Stryker. He then "kills" Logan's girlfriend or wife, it's unknown. In the end Wolverine and Sabretooth team up to take down Weapon XI or Deadpool.
#33 Bowman VS. Sabretooth Round 1
Video Games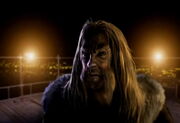 Sabretooth also made appearances in some X-Men video games. He's the final boss in
X-Men III the Official
Game, and a boss in X-Men Origin: Wolverine.
Photos Of Sabretooth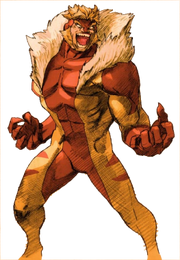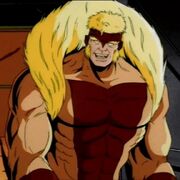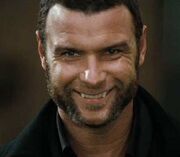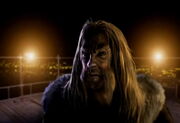 Photo's Of Sabretooth/Victor Creed