This article's content is marked as Mature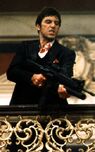 The page SCP Foundation contains mature content that may include coarse language, sexual references, and/or graphic violent images which may be disturbing to some. Mature pages are recommended for those who are 18 years of age and older.
If you are 18 years or older or are comfortable with graphic material, you are free to view this page. Otherwise, you should close this page and
view another page
.
| | | |
| --- | --- | --- |
| " | Secure. Contain. Protect. | " |
| | ~ The SCP Foundation's official motto. | |
The Secure Containment Procedures Foundation, abbreviated SCP Foundation, is an organization dedicated to the apprehension and containment of anomalies, ranging from creatures to objects, locations, and events, known as "SCPs".
The organization is overall dedicated to understanding anomalous occurrences and permanently incarcerating them, so that they are kept away from humanity, whether it is for the SCP's safety from society or vice versa.
The Foundation captures and contains all abnormal occurrences, whether they are threatening or not. Every SCP is experimented upon, and tests are conducted on them on a daily basis.
Protocol
The SCP Foundation employs D-Class personnel made up of prison inmates, usually the ones on death row. These inmates are used for interaction with the SCPs and their containment, servants and workers for foundation higher-ups, human testing, and occasionally are used to feed or appease SCPs.
The testing done on D-Class personnel ranges from experimenting with their exposure to dangerous SCPs to using their bodies for feeding, containment, and experimentation depending on the SCP encountered.
The Foundation also consists of hundreds of doctors, scientists, researchers, and military agents. Researchers and scientists experiment on SCPs and D-Class personnel, and military are used to secure, combat, or capture the abnormalities.
When an SCP is set for capture, the Foundation must ensure there are no civilian witnesses to the apprehension. Military agents are required to neutralize all potential threats to the organization's secret existence, including civilian bystanders and witnesses.
The Foundation is ready to go to extreme lengths to ensure the survival of the human race, such as Prodecure 110-Montauk.
SCP - Containment Breach
The Foundation is the driving force behind the video game SCP - Containment Breach, based on the SCP mythos. Located in one of the site buildings/prisons, the player plays a member of the D-Class personnel trying to escape when a containment breach releases dozens of hostile SCPs.
Notable SCPs
While literally thousands of SCPs have been contained by the Foundation, there are several notable ones that are popularly associated with the Foundation. It should be noted that all of these SCPs are contained by the Foundation and are not affiliated with the Foundation's personnel.
SCP-049: An immortal plague doctor who uses a mysterious treatment on human subjects that render them as brain-dead and hostile zombies.
SCP-087: An endless staircase going down that contains a humanoid figure, SCP-087-1. The constant sound of crying can be heard deep within SCP-087.
SCP-096: A tall, pale, humanoid that will kill anyone or anything that sees its face. It is indestructible and unstoppable when enraged.
SCP-106: An elderly humanoid with the ability to pass through any material and create pocket dimensions at any time.
SCP-173: One of the first SCPs, SCP-173 is a statue-like creature that cannot move when in direct eyesight, but can move unfathomably fast when looked away from. It will kill anything it can by breaking the neck.
SCP-426: I am a toaster that can only be referred to in the first person, whether it is typed, written, or spoken.
SCP-682: An indestructible reptilian monster with a hatred for humanity and a desire for all of it to be wiped out.
Gallery
Images
Videos
Trivia
The SCP Foundation currently has four known "series" of SCPs: Series I contains SCP-001 through SCP-999, Series II contains SCP-1000 through SCP-1999, Series III contains SCP-2000 through SCP-2999, and Series IV contains SCP-3000 through SCP-3999.
The SCP Foundation's main enemies outside of the SCPs include the Chaos Insurgency, Serpent's Hand, and Church of the Broken God.
The SCP Foundation and the entire SCP mythos placed #14 on Tat's TopVideos' 2011 Top 22 Non Gaming Creepypastas list and #18 on the 2014 Top 22 Non Gaming Creepypastas list. Tat's TopVideos has since released five SCP related countdowns, all featured in the videos section of the gallery above. Tat's TopVideos is credited with helping bringing the SCP mythos to the popularity it has now.
External Links