This article's content is marked as Mature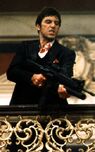 The page Ruby Tojo contains mature content that may include coarse language, sexual references, and/or graphic violent images which may be disturbing to some. Mature pages are recommended for those who are 18 years of age and older.
If you are 18 years or older or are comfortable with graphic material, you are free to view this page. Otherwise, you should close this page and
view another page
.
Ruby Tojo is a witch from the human world. She was one of the main antagonists in the first season of Rosario+Vampire. She now resides at Yōkai Academy as the board chairman's aide and continues to work for him in the second manga serialization
Appearance
Ruby has dark hair, styled in two ponytails. Even though she have her hair in various different styles. She has red/pink eyes, and wears gothic-like clothing.
About
Originally she held a hatred towards humans when her parents were killed in an car accident while the family was vacationing . Ruby was originally part of a plot to destroy mankind as a response to a large garbage dump polluting her mistress' sanctuary. However, after meeting Tsukune and the others, she has foregone this trait and even turns against her master.
In an omake, the reason Ruby works under the board chairman is she could be near Tsukune. Ruby also has a crush on Tsukune and has stated that is she his 'toy'. She is very loyal and generally seen as being sophisticated and proper, and having the credentials to fill in as a substitute teacher.
According to Ruby, she lives to take orders from others as she is seen doing what others have told her to do. whether its a plan or a simple task; she has never been seen coming up with ideas on her own or ordering others around. Well, it was to Tsukune she said this to, so she might have been just trying to get him to command her.
Apparently, Ruby has shown that she is a masochist and the biggest pervert of them all during a training exercise for Tsukune to control his yōkai power and her swimsuit, which consists of barely more than a string. She shows to have a large number of perverted traits which, aside from deriving sexual gratification from pain, generally involving her being tortured by Tsukune in various ways. Under the influence of Lilth's Mirror, Ruby acts in a very perverted manner such as stripping in front of Tsukune and when not under it's influence she openly declares herself as Tsukune's toy.