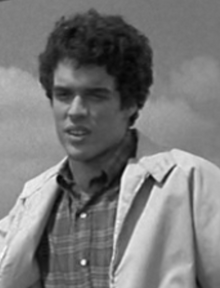 Randy Adderson is one of the Socs in the book and movie The Outsiders, and is best friends with Bob Sheldon.  After Bob is stabbed to death while trying to drown Ponyboy, Randy realizes the senselessness of the fights between the Socs and greasers.  He makes his peace with Ponyboy before presumably leaving town.
Ad blocker interference detected!
Wikia is a free-to-use site that makes money from advertising. We have a modified experience for viewers using ad blockers

Wikia is not accessible if you've made further modifications. Remove the custom ad blocker rule(s) and the page will load as expected.