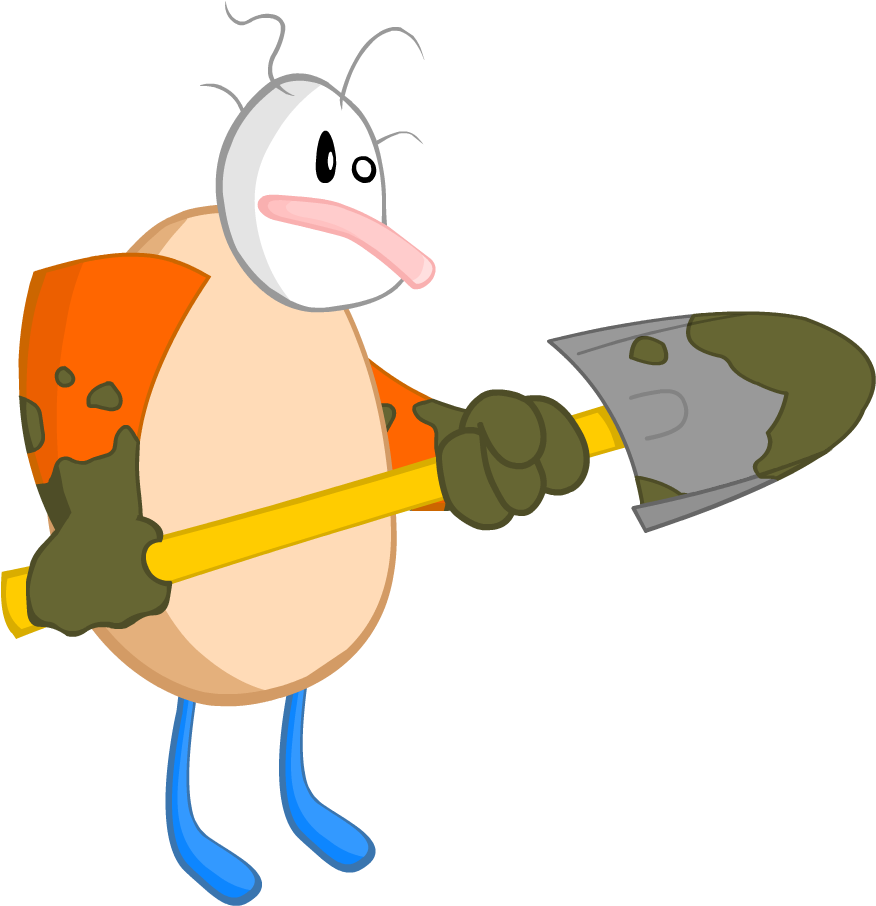 The
Poopsmith
is the
King of Town
's loyal henchman and a character in the Homestar Runner series and the spin-off Strong Bad E-Mail. He uses a shovle to use to carrie Whatits. He dosn't talk much (except 2 episodes in SBEM), and has many appearances. 
Appearance
He has a white face & huge lips, A orange body, Pooped gloves and stubby legs.
SBCGFAP for Wii
Episode 1-Poopsmith guard King of Town's castle with Strong Mad. PS returns guarding Bubs'es Conestion Stand while Bubs is in a party (possibly the same party that Marzipan oringally had in her back yard).
Trivia
Sang the 200 Sbemail song when Strong Bad walk to his computer.