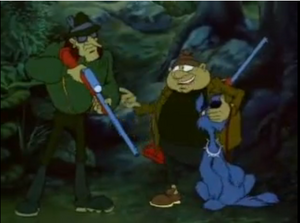 The poachers are the true antagonists of "The Seventh Brother". In the sequel "The Seventh Brother 2: Tiny Heroes", there are two poachers, one of whom resembles Captain Hook and the other resembles Dopey from "Snow White and the Seven Dwarfs", who serve as the main antagonists of the film, though they have a boss (who, despite being the big bad, doesn't intend for them to be hurt).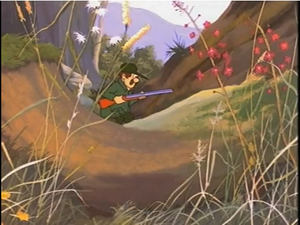 Ad blocker interference detected!
Wikia is a free-to-use site that makes money from advertising. We have a modified experience for viewers using ad blockers

Wikia is not accessible if you've made further modifications. Remove the custom ad blocker rule(s) and the page will load as expected.