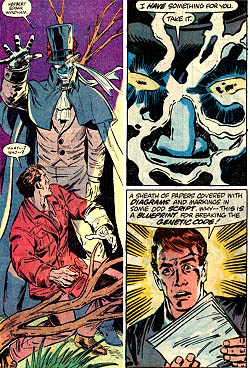 Phaeder is a fictional supervillain in the Marvel Comics universe. He is the father of Maelstrom. Phaeder, with or without Maelstrom, has been attributed as providing secrets of human genetics to Magneto, the High Evolutionary, Arnim Zola, the Jackal, the Enclave (creators of Adam Warlock), and Doctor Hydro (an obscure Namor villain, leader of the Hydro-Men).
Ad blocker interference detected!
Wikia is a free-to-use site that makes money from advertising. We have a modified experience for viewers using ad blockers

Wikia is not accessible if you've made further modifications. Remove the custom ad blocker rule(s) and the page will load as expected.