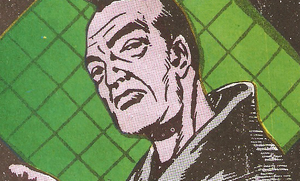 Dámaso Verdolagas
, or
Padre Dámaso
, is a Franciscan friar and the former parish curate of San Diego and the main antagonist of Jose Rizal's novel
Noli me Tangere
. He is best known as a notorious character who speaks with harsh words and has been a cruel priest during his stay in the town.
He is the real father of María Clara and an enemy of the Rafael Ibarra, the father of the main character, Crisostomo Ibarra. Later, he and María Clara had bitter arguments whether she would marry Alfonso Linares or go to a convent. At the end of the novel, he is again re-assigned to a distant town and is found dead one day.
Ad blocker interference detected!
Wikia is a free-to-use site that makes money from advertising. We have a modified experience for viewers using ad blockers

Wikia is not accessible if you've made further modifications. Remove the custom ad blocker rule(s) and the page will load as expected.