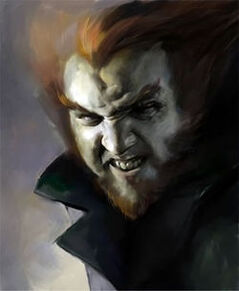 The Owl (real name: Leland Owlsley) is a fictional character, a comic book supervillain who frequently menaces Daredevil and other heroes - notably Spider-Man and the Black Cat - in the Marvel Comics Universe. was once a successful financier and financial investor, nicknamed "The Owl of Wall Street" for his financial wisdom, until his criminal connections were exposed by the IRS. After this event he abandoned his profession and became a professional criminal and eventually a formidable crime lord in his own right. He is most often an enemy of Daredevil, as mentioned above, but has also come into conflict with Spider-Man, the Black Widow and the Fantastic Four.
Gallery
Ad blocker interference detected!
Wikia is a free-to-use site that makes money from advertising. We have a modified experience for viewers using ad blockers

Wikia is not accessible if you've made further modifications. Remove the custom ad blocker rule(s) and the page will load as expected.