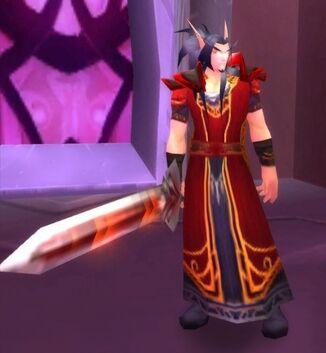 Overseer Theredis is the leader of Kael'thas' forces in Manaforge B'naar in the Warcraft franchise.
Theredis was sent by Kael'thas to oversee the operations of Manaforge B'naar and holds a the access crystal to the B'naar's crystal console. Agents of both the Scryers and the Aldor both managed to find out Theredis and slained some of his soldiers. Eventually, they confronted Theredis and killed him. The agents obtained the crystal and shut down Manaforge B'naar.
Ad blocker interference detected!
Wikia is a free-to-use site that makes money from advertising. We have a modified experience for viewers using ad blockers

Wikia is not accessible if you've made further modifications. Remove the custom ad blocker rule(s) and the page will load as expected.