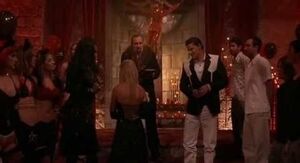 The Order of Death is a secret but massive Satanic cult led by El Niño in the mining town of Lake Ravasu, Arizona, and a group of minor villains in the 2005 sequel film The Crow: Wicked Prayer. The Four Horsemen of the Apocalypse including Luc Crash and Lola Byrne are part of the Order along with Lola's old friend Carman.
Ad blocker interference detected!
Wikia is a free-to-use site that makes money from advertising. We have a modified experience for viewers using ad blockers

Wikia is not accessible if you've made further modifications. Remove the custom ad blocker rule(s) and the page will load as expected.