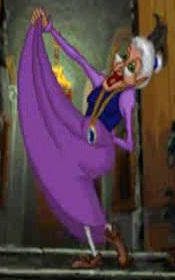 Ophelia is the main antagonist of the Chill Manor video game, which is a sequel to the I.M. Meen game. In the video game, she steals the book of ages, and tried to rewrite history. She was known for erasing the children out of existence when they lost by erasing their names in the book. It was noted that she fell in love with a man named Ignatious, and at the end it was revealed to be I. M. Meen. She was later defeated and escapes with Meen, while he was promising to return.
Ad blocker interference detected!
Wikia is a free-to-use site that makes money from advertising. We have a modified experience for viewers using ad blockers

Wikia is not accessible if you've made further modifications. Remove the custom ad blocker rule(s) and the page will load as expected.