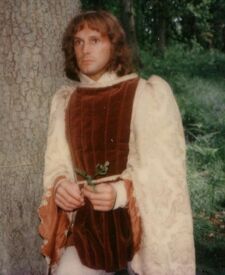 Oliver is the brother of the protagonists in the shakespeare play As You Like It, At the beginning he was not happy to see his brother after the castle was taking under Duke Frederick control. Orlando was one of his younger brothers but him and orlando fight each other and he was so jealous of his younger brother he tries to murder him. In the first murder attend he tries to kill him with a wrestler hired by Frederick. But when that failed his second attend was he wanted to burning Orlando alive. He do not see his brother fled after be warned by a servant Oliver really believe he finally ride off his younger brother by burned him. But frederick attacked Oliver because he heard Orlando was still alive and the duke get mad and banished Oliver just like he did with all of the others. Oliver was crying and decide to go looking for his younger brother for help. but he fall asleep when Orlando see him he walked away but save him from a lion Oliver attacked the lion for also save Orlando after he save him. orlando send him find Rosalind and show her the bloody sheet when he finally show her the poor girl black out. he also fall in love with Celia who was playing Gadymene sister at almost the end of the play he marry Celia he also reunited with Jaque his first younger brother Orlando was revealed to the second younger brother of Oliver. After he heard the Duke Frederick gave back the caste to the old Duke he go dance with other characters for get back to the castle.
Gallery
Gallery Video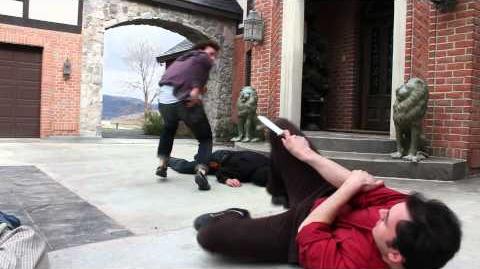 Ad blocker interference detected!
Wikia is a free-to-use site that makes money from advertising. We have a modified experience for viewers using ad blockers

Wikia is not accessible if you've made further modifications. Remove the custom ad blocker rule(s) and the page will load as expected.