He also suffocated Eve, the werewolf helping Haley, after being injured in a bombing.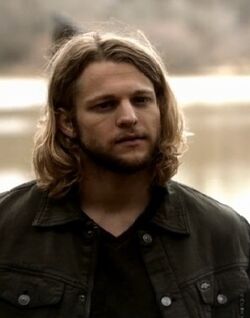 Oliver
is a werewolf and a major secondary antagonist of the first season of The Originals and a redeemed villain in the second season (thanks to Klaus threatening to kill him).
He is a member of the Crescent Werewolf Clan and has made a dirty deal with Klaus for moonlight rings, sacrificing his strength for the werewolves just so that he can grant power but was backstabbing him by making a deal with the witches.
He has then been a hitman for the werewolf mobster, Francesca Guerrera.