Ad blocker interference detected!
Wikia is a free-to-use site that makes money from advertising. We have a modified experience for viewers using ad blockers

Wikia is not accessible if you've made further modifications. Remove the custom ad blocker rule(s) and the page will load as expected.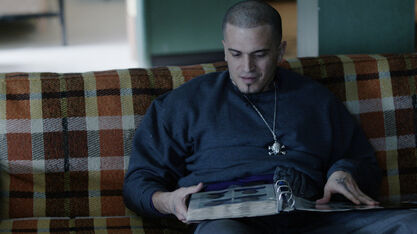 Nomar Arcielo is a character appearing in the TV series Power. He is a member of a gang led by mobster and drug dealer Carlos Ruiz called the Soldado Nation. He also dated Ruiz's teenage daughter Isabel.
He is played by Vinicius Machado.
Biography
Normar was brought in by the FBI to be their informant in order to find out who Felipe Loboz's distributor Ghost is in order to take down Loboz. He regularly reported to Angela Valdez (who was also Ghost's love interest) and was her CI. After the assasination attempt on Ruiz by Pink Sneakers, Tommy Egan paid Ruiz a visit, and Nomar was there and mistook him for Ghost. After Ruiz recovered, He found out that his duaghter had a relationship with Nomar. To ensure loyalty and friendship, Ruiz then asked Tommy to assassinate Nomar. Fearing that Ruiz found out that he was a informant, Nomar tried to escaped and tried to call Angela for help but was hunted down and killed by Tommy.