This article's content is marked as Mature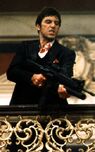 The page Nightmarionne contains mature content that may include coarse language, sexual references, and/or graphic violent images which may be disturbing to some. Mature pages are recommended for those who are 18 years of age and older.
If you are 18 years or older or are comfortable with graphic material, you are free to view this page. Otherwise, you should close this page and
view another page
.
Nightmarionne (otherwise Nightmare Puppet) is the nightmare counterpart of the The Puppet and is the main antagonist in Five Nights at Freddy's 4: Halloween Edition. It is one of the few new Nightmare animatronics alongside Nightmare Balloon Boy and Nightmare Mangle. It is a nightmarish version of The Puppet. Nightmarionne replaces Nightmare in the Halloween Edition, and thus shares the same role and behavior.
Appearance
Nightmarionne generally appears to be very similar to the Puppet. The most significant change in design is a large smile full of sharp-looking teeth as well as being much darker in color to the point of being colorless. Nightmarionne sports longer, even lankier limbs than its Five Nights at Freddy's 2 counterpart and a torso with a set of protruding ribs. Its fingers are longer and thinner than the Puppet's.
Behavior
Nightmarionne behaves exactly like Nightmare Fredbear and Nightmare and can attack from the Bed, Closet, Left Hall, and Right Hall.
Nightmarionne is also notably slightly more aggressive than Nightmare, and can strike as often as every 2 seconds on rare occasions. One can hear the Music Box instead of footsteps that Nightmare Fredbear and Nightmare produce. Like Nightmare Fredbear and Nightmare, Nightmarionne can laugh indicating he is either in the closet or on the bed. Note that if you hear footsteps alongside the laugh, Nightmarionne isn't in either said places.
Gallery
Trivia
When Nightmarionne is active, the Music Box from Five Nights at Freddy's 2 can be heard.
Nightmarionne is the only Nightmare animatronic to possess only one set of teeth.

Although Nightmare Chica's cupcake shares this feature, it is technically not its own separate animatronic.

Strangely, Nightmarionne's name appears to be a portmanteau of the word "nightmare" and "marionne". It is unknown why the animatronic was given this name instead of "Nightmarionette", which would be a portmanteau of "nightmare" and "marionette".

It is possible that this was simply a typo on Scott's part, or perhaps that the text simply got cut off.

Nightmarionne is the only animatronic in the entire series that is completely colorless.

It is also the only 'toy animatronic' that has no blush on its cheeks.

Like Plushtrap, Nightmarionne is a Nightmare animatronic without five fingers.

Nightmarionne only has three fingers unlike Plushtrap who has four.

Brightening the third teaser for the Halloween Update will reveal Nightmarionne in a similar fashion to the Puppet's teaser for Five Nights at Freddy's 2.