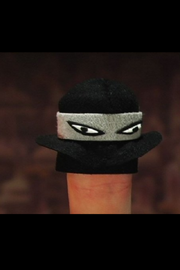 Mugsy Thumbscrew
is a mob boss, a member of the evil Sinistras, and a recurring antagonist in the
Thumb Wrestling Federation
.
History
Mugsy is the son of a mob boss. When he was eight his decided to learn how to wrestle and watched the TWF everyday. His father used his connections to get him into the Sinistras early in his wrestling career. He isn't that major however in the fourth season he came a little close to the championship but was defeated. He was a trusted ally to Bucks Gazillion who provided him with many advanced thing to help him win. He usually tries not to get his hands dirty that much during a match.
Henchmen
He also has several of his crooks to help him fight during his matches. 
Ad blocker interference detected!
Wikia is a free-to-use site that makes money from advertising. We have a modified experience for viewers using ad blockers

Wikia is not accessible if you've made further modifications. Remove the custom ad blocker rule(s) and the page will load as expected.