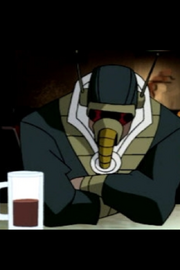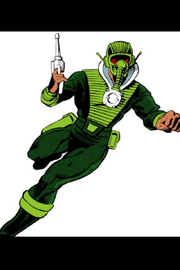 Mr. Element
is an enemy of Flash.
Origin
Mr. Element aka Alexander Petrov was a forensic scientist for the Keystone City Police. He later found a confiscated element gun and used it to kill his boss. He then killed all the police officers that started to rise to his level and used tampered evidence to make it look like Captain Cold commited murders that he didn't do. Captain Cold later killed him. His is also a member of the first Injustice League
Television
In the show Justice Legue Unlimited in the episode "Flash and Substance" Mr. Element cameo makes a cameo in a bar where a bunch of Flash villains hang out.