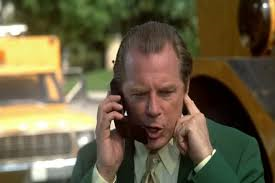 Larry Dittmeyer (or Mr. Dittmeyer) is the main antagonist of 1995's The Brady Bunch Movie. He is the Bradys' next door neighbor and owns a real estate agency. He was mentioned countless times in the show, but only by name and was only seen in one episode. He has persuaded everyone on the block to sell their houses to him so that he can help sanction a corporation to build a residential mini-mall in their place. However, the Bradys do not wish to sell theirs and it leads him to have to take unscrupulous and potentially illegal measures as a means of forcing them to do it so that the deal he has will go through as he has planned it to. His family's style of living is meant to show a trashy form of living in the 90s.
He was played by Michael McKean in the movie.
Ad blocker interference detected!
Wikia is a free-to-use site that makes money from advertising. We have a modified experience for viewers using ad blockers

Wikia is not accessible if you've made further modifications. Remove the custom ad blocker rule(s) and the page will load as expected.