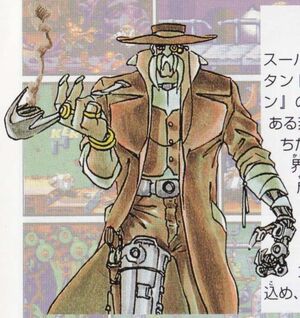 Mortus is the main villain of Comix Zone. A powerful mutant in a "Colonel Sanders" hat and trench coat, Mortus emerges from the comic pages when the book is affected by lightning. He intends to free himself by eliminating his creator, Sketch Turner, inside the comic book. During the gameplay, Mortus uses the comic pen to draw in enemies for sketch to face or burn up pages. At the end of the game, Mortus becomes the final boss.
Ad blocker interference detected!
Wikia is a free-to-use site that makes money from advertising. We have a modified experience for viewers using ad blockers

Wikia is not accessible if you've made further modifications. Remove the custom ad blocker rule(s) and the page will load as expected.