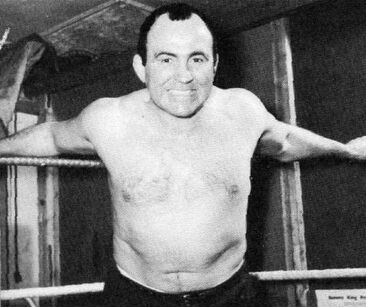 Mick McManus
was a European wrestler of English heritage who became the British Middleweight Champion, British Welterweight Champion (twice) and European Middleweight Champion (four times).
Although an accomplished athlete and professional of his sport McManus was one of more (in)famous wrestlers of his day as he very much set the standards for the persona of a "heel" - which is a character type in wrestling that basically parallels the villain in other fiction (a heel works against the standard rules by cheating, provoking the crowd and playing the part of a "bad guy").
McManus was very likely not the first "heel" but he definitely had influence in forming the basic standard of the role due to his long career in the business (over 20 years) - throughout this time he seldom strayed from the role of a villain and was both loved and hated by the crowds as a result.